1. Who Won The 21-man Casino Battle Royale?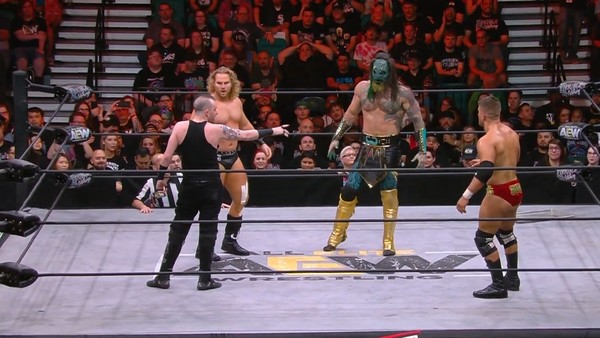 May 25th 2020 will mark a year to the day since All Elite Wrestling's first official show.
The huge success of 'All In' in September 2018, a show put together by Cody Rhodes and The Young Bucks, grabbed the attention of hardcore wrestling fans that had become disillusioned by WWE's often stale product. It showed investors that their was a gap in the wrestling market for an alternative to Vince McMahon's company.
Tony Khan decided to take a chance on this group of talented independent wrestlers that had garnered a dedicated fanbase all around the world through classic wrestling matches and a successful YouTube show in 'Being The Elite'. Khan hired Cody and The Bucks, as well as Kenny Omega, as Executive Vice Presidents and funded his own wrestling company which would go on to be known as AEW.
Their debut show, 'Double or Nothing', became an instant classic thanks to matches like the unforgettable, blood-soaked sibling battle between Cody and Dustin Rhodes.
It was the type of event that a large portion of wrestling fans had been clamouring for for decades. But one year on from AEW's inaugural show, how well do you remember 'Double or Nothing' 2019?