Featured Video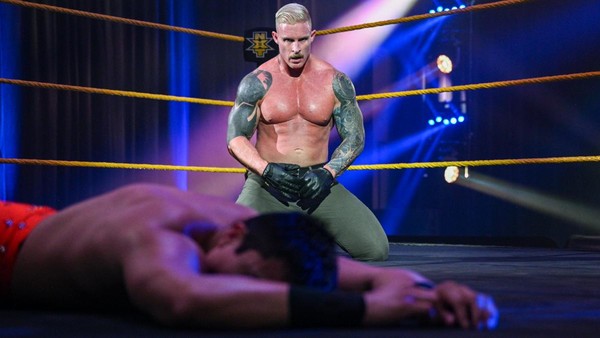 The millennial generation has a tendency to live in the 'woe is me' of the moment, claiming this to be the 'dirt worst' when all it is is another version of the cack that came before. However, when it comes to the misery of 2020, the point may be apt. This has been an absolute dog of a year, from political upheaval to the global pandemic that saw 20% of the world's population living under lockdown. A few celebrity deaths don't really come close.
The pro wrestling world has suffered in its own way, with empty arena shows and mass redundancies. NXT has trundled on in the face of it all, with stunted feuds and rushed matches coming together in the hushed surroundings of the WWE Performance Center, sucking life out of momentum and grinding the development of some to a dismal halt. This is a pretty wretched time to be a professional wrestler.
But let's not get bogged down in the unrelenting misery of it all, because life, lemons, lemonade, or something like. A small handful of performers have been able to located sugar and water to compliment the lemon that is 2020, winning championships, making statements, scoring wins and being really creepy in the process. These are NXT's breakout stars of 2020; so far, at least.