Report: AEW & WWE NXT's DVR Numbers Down During Empty Arena Era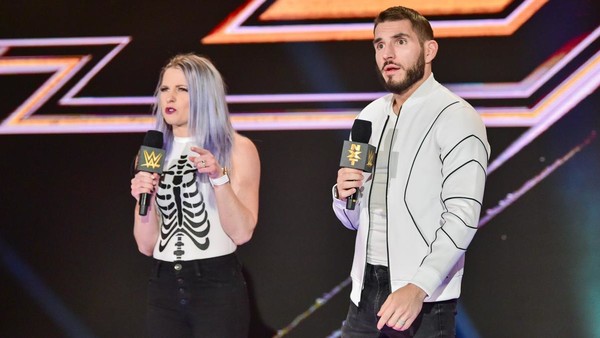 If you had assumed that WWE NXT and AEW Dynamite's DVR numbers may have held steady during the ongoing global health crisis, think again.
A new report in this week's Wrestling Observer Newsletter states that both shows have experienced dips in DVR viewership. Per Dave Meltzer, the most recent week with available data (6 May) saw Dynamite pull 204,000 viewers and NXT 140,000, both of which would be way below what the brands were doing before the Empty Arena Era began.
Late 2019 brought reports that both shows were drawing "shockingly big" DVR numbers, with roughly 700,000 catching the shows after their live airings. It appears that this is no longer the case. A November 2019 study conducted by Meltzer revealed that in the 18-49 demographic, 43% of Dynamite's audience watched the show 1-7 days after the live transmission, while NXT's chunk sat at 35%.
The reason for this is likely the same as the reason why live viewerships are in the toilet at the moment: empty arena wresting just isn't as much fun. Again, it's unlikely that things will rebound until live crowds return - if they even do at all.