What One Moment Changed WWE's Mind About Rhea Ripley?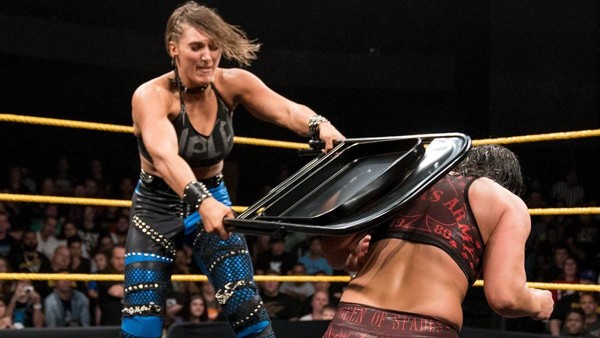 Rhea Ripley was never supposed to become NXT Women's Champion when she debuted on the brand's 28 August 2019 episode.
Instead, as Ripley told Flash Morgan Webster's 'Wrestling Friends' podcast, the former NXT UK star was meant to be another victim for dominating bad ass Shayna Baszler. That was the plan going in...until WWE heard the reaction from fans at Full Sail.
Backstage, agents rushed up to Rhea and Baszler to tell them that their program would have to be changed. WWE hadn't been expecting such an overwhelming show of support for Ripley, and they didn't want to throw that away by sacrificing her in a one-off match with Shayna.
To her credit, Baszler said that she and others had been telling the company how over Rhea was on house shows around the loop. WWE were finally prepared to listen when they witnessed it first hand during a TV taping.
The first match between Ripley and Baszler was changed to a DQ, and Rhea would go on to bag the NXT Women's Title from Shayna on the 18 December episode.
That had never been in the works.